Experience
2 – 3 Years
Job Location
Education
Bachelor of Business Administration(Management)
Nationality
Any Nationality
Gender
Not Mentioned
Vacancy
1 Vacancy
Job Description
Roles & Responsibilities
Job Description
The Position
To ensure a safe environment for the hotel staff and guests and protect the assets of the hotel.
KEY ROLES & RESPONSIBILITIES
• To establish chain of command and responsibility, the LPO shall be held directly responsible to the Shift Duty Security Supervisor, Assistant Operations Manager, Assistant Director and Director of Security.
• Perform duties according to the Duty Roster prepared by the Director of Security or in his absence, the Assistant Director of Security. The Security Officer may be deployed at any of the following Duty Posts as enumerated thereafter:
• Security Control Room Duty;
• Lobby Duty;
• Loading Bay;
• Patrolling or Observation Duty;
• Back of House;
• VIP Parking;
• Or at any position where operations in Security field will benefit.
• When on duty, the LPO shall adopt the Service Oriented approach in discharging of its duties in order to functions harmoniously with the concept of the Hotel as a place of hospitality
• To exercise flexibility to maintain a balance between effectiveness and unobstructiveness;
• To promote the gentlemen rather the officer image for the security service;
• To act for and on behalf of the Hotelkeeper on security matters;
• To protect the safety of guests, staff, their properties and those belonging to the Hotel;
• Assisting other Department in rendering services to the customers so as to maintain or enhance the services provided other than his primary security duties;
• To act as a host of the hotel by personally welcoming arriving guests and bidding farewell to departing guests;
• To greet guests and offer assistance;
• To lead guests whenever possible if they are uncertain of the location within the Hotel premises;
• To inform and sell other hotel facilities to all visitors of the Hotel.
• Protect the hotel guests and keep the peace by
• Monitoring any undesirable elements to ensure that they do not harass, harm or embarrass the hotel guests;
• Take appropriate action to defuse any outbreak of violence or commotion within the Hotel premises;
• Intelligence gathering, from within and without the hotel of the identities and activities (modus operandi) of undesirable elements.
• Surveillance of hotel staff
• Ensuring that they abide by the House Rules;
• Keeping tag on movements of staff who are classified as suspects under investigations.
• Cultivation of Informers with the intention of obtaining information of security interest that may be of immediate or future use to the Department for prevention and detection purposes.
• Keeping peace and order within the premises of the Hotel in dealing with criminals, trespassers or difficult characters.
• Participating in special functions or operations conducted or organized by the Hotel for VVIPS, shows, etc., and private organization or individual having official business connected with the Hotel.
• Keeping the Duty Shift Security Supervisor, Assistant Operations Manager, Assistant Director and Director of Security constantly posted on all matters of security interest affecting the Hotel and the Department.
• Conduction regular and periodical checks and taking immediate follow-up action to rectify faults, damage, etc., detailed in the following:
• Perimeter deference All fire exit doors, link doors, etc., leading INTO or OUT of the Hotel and which are fitted with locking devices or alarm systems to ensure that they are in good working condition as an effective measure against trespassers and pilferage;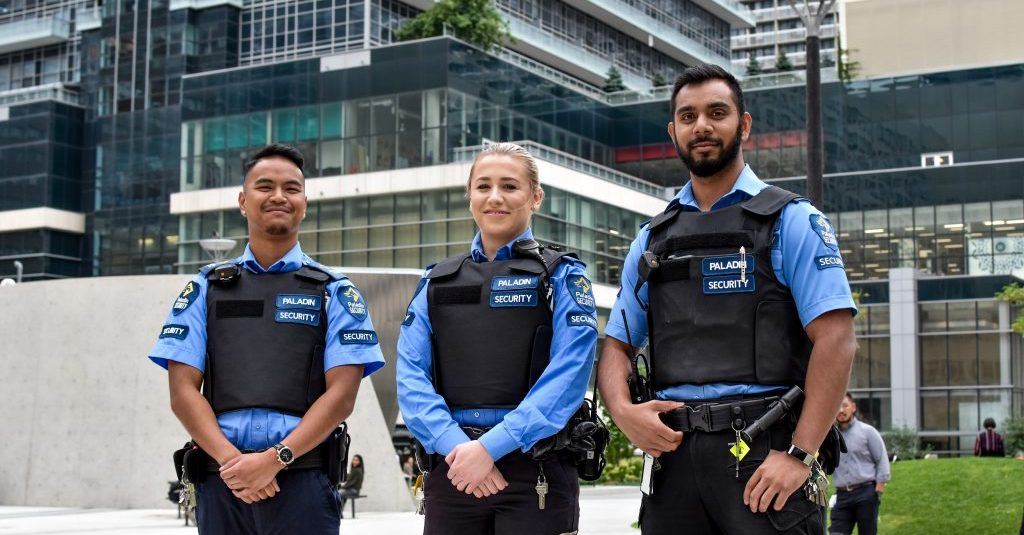 • Security CCTV equipment Inspecting the CCTV Operations Room to ensure that all equipment is in working order and all cameras are correctly focused.
• Attending the briefing session that shall take place thirty (30) minutes before the commencement of each shift.
• Attending approval courses conducted by the Hotel Training Department.
• Attending meeting and in-service training conducted by the Department.
• Attendance shall be compulsory except those on official duty.
Qualifications
PERSONAL ATTRIBUTES
• Good communication skills both verbal and written.
• Must be able to maintain confidentiality at all times.
• Understanding and ability to work in a multicultural environment.
EXPERIENCE
• Minimum 2 3 years experience in a similar role is desirable in a 5 star hotel.
Company Industry