Experience
5 – 10 Years
Job Location
Abu Dhabi – United Arab Emirates
Education
Secondary School, Intermediate School, Bachelor of Business Administration
Nationality
British (UK), Russian, Any Nationality
Gender
Any
Vacancy
3 Vacancies
Job Description
Roles & Responsibilities
We are looking for a talented Retail Store Manager that will be responsible for overall management of the store, maintaining and achieving high operational and merchandising standards and goals, building a highly motivated team, and developing associates to the next level.
The ideal candidate should have sound experience as a Retail Store Manager with luxury brands and have the knowledge of diverse business subjects to be able to manage the store in ways that boost revenues and develop the business.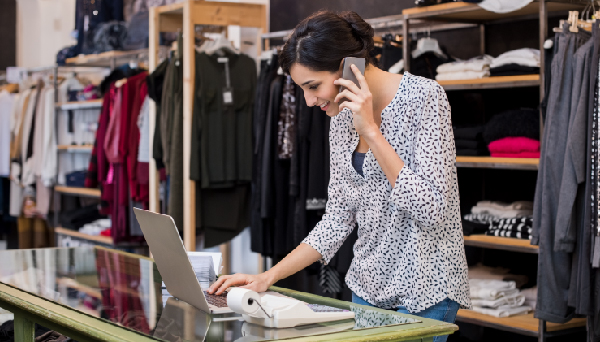 DUTIES AND RESPONSIBILITIES:
· Drive shop KPI's on a daily, weekly, and monthly basis.
· Deliver exemplary customer service through the development of a highly trained team with exceptional product knowledge and service know-how.
· Facilitate strong team results through the effective management of individual performance and contribution.
· Successfully organise and implement in-store marketing promotions and events.
· Maintain excellent product presentation and high standards of merchandising at all times.
· Drive efficiencies and processes across the store, to include maintenance of stock levels and control of replenishment.
· Build an invaluable network within the community to drive brand awareness and footfall.
· Manage the team and ensure full adherence to the brand's guidelines and store processes.
· Ensure a healthy floor coverage by analyzing historical traffic data and anticipating peak hours.
Desired Candidate Profile
CANDIDATE REQUIREMENTS:
Nationality: Open
Age: 30-40 years
Experience: 5-7 years including 3to 4 years of UAE experience with Tobacco, Liquor, Confectionary, Perfumes, Beauty or any such domain
Education: Bachelors degree in business administration, Sales or relevant field; Masters degree is desirable.
Gender: Any
Language: Fluency in English is must. Multilingual candidates preferred.
Key attributes: Smart, Go-getter attitude, Proactive, Able to manage busy work environment.
PERSON SPECIFICATIONS
· Outstanding communication and interpersonal abilities
· Excellent organizing and leadership skills
· Commercial awareness
· Analytical mind and familiarity with data analysis principles
· Confident, highly motivated leader with natural warmth
· A keen passion for the brand and enthusiasm for the product.
· Ability to prioritise, delegate and multi-task whilst maintaining an outstanding level of customer service.
Employment Type
Company Industry
Department / Functional Area
Store Operations (for Retail Industry)