Job Purpose: At Emirates we have over 160 nationalities in our truly global organisation with talented people employed from every continent. We believe the well-being of our employees is paramount, and thus have a duty of care to our staff. Through our Employee Assistance Programme our EAP team focusses on providing professional, practical and emotional support to the Group employees and their dependents. We are currently looking for an EAP Specialist to join our team. Join us in cosmopolitan Dubai as EAP Specialist and make your mark on the Emirates Group. About the role This role sits within our EAP team and will be responsible for providing professional, practical and emotional support to the Group employees and their dependents on a broad range of cases while working with key internal and external stakeholders. You will also continually review, design and deliver relevant educational programmers and training support, keeping the information current and accessible to a multicultural audience across the Emirates Group, while staying aligned with corporate objectives. What you will do – Provide short term confidential, emotional and practical support to employees and their dependents (within the scope of EAP practice) experiencing difficulties in both professional and personal life. Assess each case and work within the allotted time to formulate a plan which may entail further case management or referral to senior psychologists &/or Emirates medical services if specialist intervention is required. Case management includes but not limited to, emergency/crisis situations, triage mental health, death in service cases,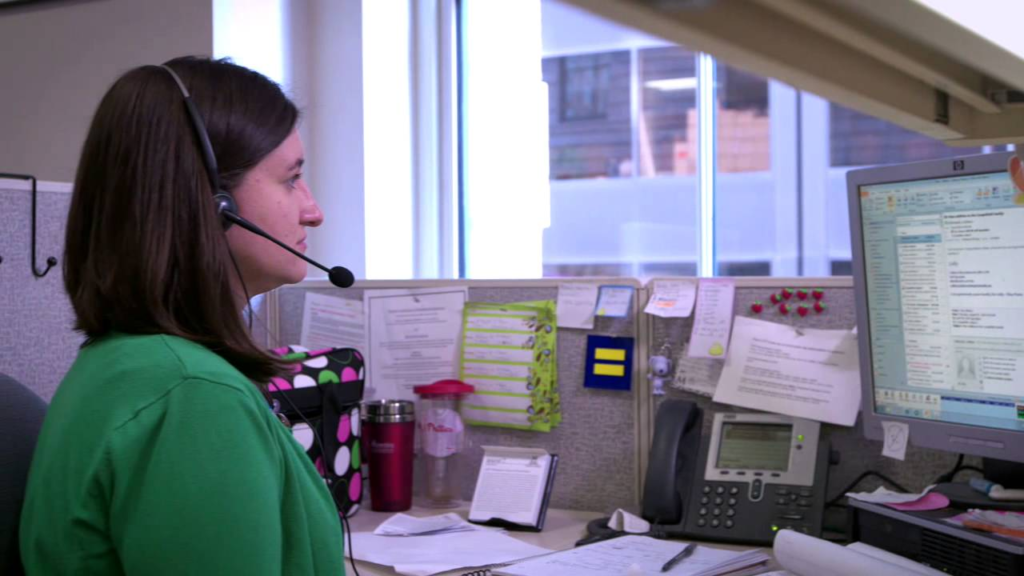 medical emergencies, terminations, legal and police cases. – Work with a wide range of internal stakeholders including Human Resources, line departments, finance, legal and medical services. Provide advice and regular updates to stakeholders and the client in an accurate and timely manner, and ensure accurate and timely recording of case notes (process and case meeting). – Establish and maintain a network of contacts beneficial to case management both internal (line departments) and external (embassies/consulates, local authorities). Facilitate & liaise with necessary departments and with external authorities and assist wherever possible to resolve a variety of different issues (hospitalization, bill payment, assist with travel & visa for additional family support, arrests, custody & court cases, as well as mortuaries and repatriations). – Act as part of the Peer Support and Employee Assistance Programmer Crisis Support Unit (CSU) team. Complete the mandatory training to be an effective member of the team in preparedness for any emergency situation in line with the departmental/CSU plan. – Respond as part of the Human Resources Incident Support Unit (HR ISU) to provide counselling support to colleagues & their families during and in the aftermath of any operational/occupational incident or any life threatening situation affecting the Group. Ensure complete ongoing familiarization with Critical Incident Stress Management (CISM) refresher training & ISU plans, to enable the role holder to be prepared for these situations. – Contribute to design and continuous review of EAP and Peer Support induction and educational training material ensuring that content is current and in line with company and UAE policy, guidelines and local laws. Research, design and develop effective learning programs to meet international standards. This requires application of a range of learning solutions as appropriate including assessment and evaluation. – Deliver Employee Assistance Inductions for a multicultural audience within the Emirates Group, on an ad-hoc basis deliver other EA related presentations. Continually review, design and develop learning programmes to keep information current ensuring that all training aligns with corporate objectives. – When required, provide basic budgeting awareness to colleagues & their family members who are facing financial difficulties and work with them to try and limit and save costs. Liaise with banks and when appropriate influence the banks to renegotiate loans, restructure repayments and remove interest amounts. – Act as on call duty specialist out of office (24/7 weekends and public holidays) on a rotational basis. This entails being the EAP point of contact for a wide range of cases from low level to complex requiring the job holder to work independently and be well versed in policy/process and protocol. Responsible for collecting and analysing statistics/trends and providing recommendations to the manager on a regular basis. – At times may be required to provide an escort back to home country for an employee who has been 'in crisis', once they have been stabilized and are fit to travel. It may be repatriation or accompanying someone having treatment overseas. When necessary arranging and supervising the packing of personal belongings and provide emotional support in additional to practical assistance. – Utilise effective influencing skills to assist with conflict resolution. Facilitate a prebooked mediation session between relevant parties (to help resolve communication issues and disputes and to come to a reasonable solution or compromise by way of facilitation, and gain written agreement by all parties to abide by agreed goals.
Qualifications & Experience: This job might be for you if you have/are: – 5 + years' experience in HR , Peer Support, Employee Assistance or another related field – Degree or Honours in a related subject (HR, Psychology, Sociology or related field) – Knowledge of local laws, culture and customs. – Ability to work independently with different cultures and with people at all levels. You'll have an edge if you have: – A professional accreditation as a Certified Employee Assistance Professional (CEAP) – Experience of working within a large multicultural organization – desirable. – Evidence of continued professional development in the area of EAP/counselling/social work is preferable – Possess strong communication skills, be able to work with stakeholders and effectively influence a wide range of stakeholders across the organisation. What Emirates can offer you? – A competitive salary, paid tax-free and reviewed annually – Full relocation package, including flights, shipping and optional hotel accommodation on arrival – Annual leave travel – return tickets home each year – Private medical insurance – Discounts on airline tickets for EK and partner networks – Travel benefits and discounts for friends & family – Education Support Allowance for children's education in Dubai or abroad – A community committed to you, with mentor programmes, growth & development support along with regular social gatherings – We're full time back in office here in Dubai at Emirates Recruitment Process and Timeline Emirates is an international organisation with employees from over 160 nationalities, we encourage applications from across the globe. Your application journey begins by applying via the Emirates Careers website. Please ensure your CV is up to date for our talent acquisition team to review your profile. If you meet the criteria of the role, you will then be invited to complete a HireVue video interview, to share more about your product experience and your career aspirations. If you are shortlisted you will then be invited to interview with our hiring managers. If you are successful, your recruiter will reach out to you with an offer and then our Onboarding team will ensure a smooth transition to your new role at Emirates.
Salary & Benefits: Join us in Dubai and enjoy an attractive tax-free salary and travel benefits that are exclusive to our industry, including discounts on flights and hotels stays around the world. You can find out more information about our employee benefits in the Working Here section of our website www.emirates.com/careers. Further information on what's it like to live and work in our cosmopolitan home city, can be found in the Dubai Lifestyle section.