Job Description
Job Profile: Sales Executive / Senior Sales Executive
Experience Required:
Sales Executive – 1 to 2 years
Senior Sales Executive – 4 to 6 years
Location: Dubai, UAE
Job Description: Experienced Sales Executive – Top Branded Hardware, Machines, Laptops, and Desktops. We're seeking an experienced Sales Representative with a strong background in selling top branded hardware, machines, laptops, and desktops.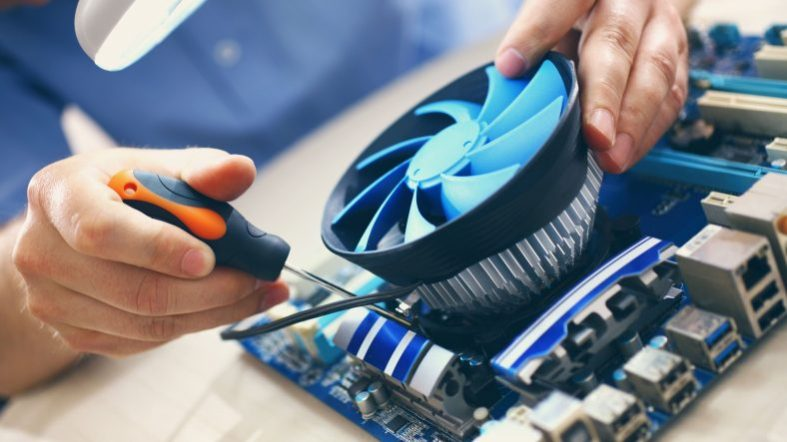 Responsibilities:
Identify potential customers, generate leads, and build a strong sales pipeline.
Stay updated on industry trends, competitor products, and pricing strategies through market research.
Develop and maintain relationships with existing clients and establish new business partnerships.
Deliver persuasive sales presentations and product demonstrations to showcase the benefits of our products.
Collaborate with the sales team to create customized solutions for customers' unique needs.
Negotiate pricing, terms, and contracts to maximize sales opportunities and meet revenue targets.
Prepare accurate sales forecasts and reports to track performance and identify areas for improvement.
Attend industry conferences, trade shows, and networking events to promote our products and services.
Stay informed about the latest technological advancements and product updates.
Requirements:
We require a minimum experience of 1 to 2 years for the Sales Executive and a minimum of 4 to 6 years for the Senior Sales Executive in the MENA region.
Minimum of 4 years of experience selling top branded hardware, machines, laptops, and desktops.
Preferred: Bachelor's degree in business, marketing, or a related field.
Proven track record of exceeding sales targets.
In-depth knowledge of the latest hardware, software technologies, and industry trends.
Strong interpersonal and communication skills to build rapport with clients.
Excellent negotiation and persuasion abilities to secure profitable contracts.
Ability to work independently and as part of a fast-paced, target-driven team.
Exceptional organizational and time management skills.
Proficiency in using CRM software and other sales tools.
Willingness to occasionally travel for client meetings, conferences, and trade shows.
Join our team and contribute to the company's growth as a Sales Executive specializing in top branded hardware, machines, laptops, and desktops. Apply now to advance your sales career!
Skills
Laptop Sales
PC Sales
Xerox Machine Sales
Fax Machine Sales
Printer Sales
Data center equipment sales
Server sales
Routers and switches sales
Cyber security sales
Etisalat Sales
Job Details
Job Location Dubai, United Arab Emirates Company Industry Computer Hardware & High-Tech Manufacture Company Type Unspecified Job Role Sales Employment Type Full Time Employee Monthly Salary Range$5,000 – $6,000Number of Vacancies 1
Preferred Candidate
Degree Bachelor's degree / higher diploma