Job Description
1. Develop and Implement Quality Assurance Processes:
– Develop and implement comprehensive quality assurance processes specific to solar
energy projects.
– Define quality standards, procedures, and guidelines in compliance with project
specifications, industry standards, and applicable regulations.
– Establish quality control plans and inspection procedures for various project activities.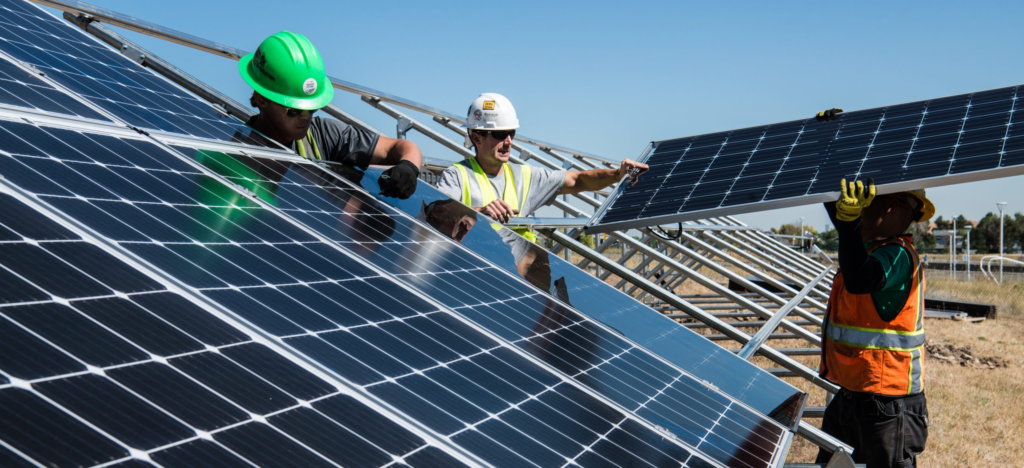 2. Conduct Inspections and Audits:
– Conduct regular inspections and audits of project sites, equipment, and processes to
identify quality issues and non-conformities.
– Perform thorough checks and verifications to ensure compliance with design
specifications, engineering standards, and contractual requirements.
– Document inspection findings and work with project teams to resolve quality-related
issues promptly.
3. Implement Quality Control Measures:
– Implement quality control measures and checkpoints throughout the project lifecycle.
– Develop and maintain quality control documentation, including inspection checklists, test
plans, and quality records.
– Monitor and evaluate the effectiveness of quality control activities and make
recommendations for improvement.
4. Coordinate Testing and Certification:
– Collaborate with testing laboratories and certification bodies to coordinate required tests
and inspections.
– Ensure that all components and systems meet the specified performance, safety, and
quality standards.
– Review and verify test results, certifications, and documentation for compliance.
5. Drive Continuous Improvement:
– Identify opportunities for process improvement and cost optimization related to quality
management.
– Analyze quality data and metrics to identify trends, patterns, and areas of improvement.
– Facilitate root cause analysis and corrective/preventive actions to address quality issues
and enhance project performance.
6. Training and Communication:
– Provide training and support to project personnel regarding quality control processes,
standards, and best practices.
– Foster a culture of quality awareness and accountability throughout the organization.
– Communicate quality-related information, updates, and requirements to project teams and stakeholders.
Skills
– Bachelor's degree in Engineering or a related field.
– Proven experience as a quality engineer or quality assurance specialist, preferably in the
renewable energy or construction industry.
– Strong understanding of quality assurance principles, methodologies, and tools.
– Knowledge of quality management systems and industry standards applicable to solar
energy projects.
– Experience in conducting inspections, audits, and quality control activities.
– Proficiency in interpreting engineering drawings, specifications, and technical documents.
– Familiarity with testing and certification processes for solar components and systems.
– Excellent analytical and problem-solving skills with attention to detail.
– Strong communication and interpersonal skills to effectively collaborate with project teams
and stakeholders.
– Ability to drive continuous improvement and implement quality initiatives.
– Relevant certifications such as Certified Quality Engineer (CQE) or Six Sigma Green Belt
are a plus.
Job Details
Job Location Dubai, United Arab Emirates Company Industry Installation & Technical Services Company Type Employer (Private Sector)Job Role Quality Control Employment Type Full Time Employee Monthly Salary Range Unspecified Number of Vacancies 1