Job Description
Supervise functional operation of the GRP pipe and coupling producing machines and feeder.
Intelligent handling of the machinery and process awareness
The Machine / Feeder Operators always have the responsibility to ask production manager for the clarifications of the items which are Unknown to them or not clear to them.
Communicating any abnormality in production noticed immediately to supervisor.
Quality & Quantity of the daily production
Commitment to quality of work and safety standards
Carry out the works as detailed in the department manuals/ flow charts/work instructions.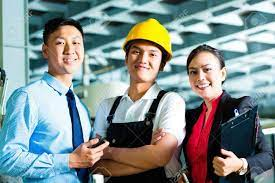 Strict supervision and control of GRP Pipes Manufacturing Processes
Personnel on their shift as per the Shift Plan approved by Production Manager & Factory Manager
Strict quality of the products and work carried out and report to Production Manager
Timely completion of the assigned tasks.
Accurate daily production reporting and strict raw materials controls, raw materials data as given by the Production Head
Intelligent handling of machinery, safety working practices, leadership skills to manage the staff personnel in the shift.
Minor adjustments in the process, support, and guidance to shift personnel.
Detailed reporting of any accidents or incidents
Close coordination and teamwork among all sections of the personnel
Strict adherence to safety and environmental standards
Awareness of team motivational skills and crisis management practices
The actions must be recorded in the shift logbook / communication to subsequent shifts.
Skills
5-8 years of experience in GRP pipe & fittings manufacturing industry
Bachelor's degree in engineering, Technology, Science or equivalent
Job Details
Job Location Abu Dhabi, United Arab Emirates Company Industry Manufacturing Company Type Employer (Private Sector)Employment Type Full Time Employee Monthly Salary Range Unspecified Number of Vacancies1
Preferred Candidate
Years of Experience Min: 5 Max: 8Degree Bachelor's degree / higher diploma