Job Description
Contract Administration: Handle the administration of contracts throughout their lifecycle, including contract creation, review, negotiation, and execution.
Contract Review: Review contract terms and conditions to ensure compliance with legal requirements, company policies, and industry standards. Identify potential risks, issues, and discrepancies and provide recommendations for resolution.
Contract Compliance: Ensure compliance with contract terms and conditions by monitoring contract performance, deliverables, and milestones. Identify and address any deviations or non-compliance issues, and implement appropriate actions or remedies as required.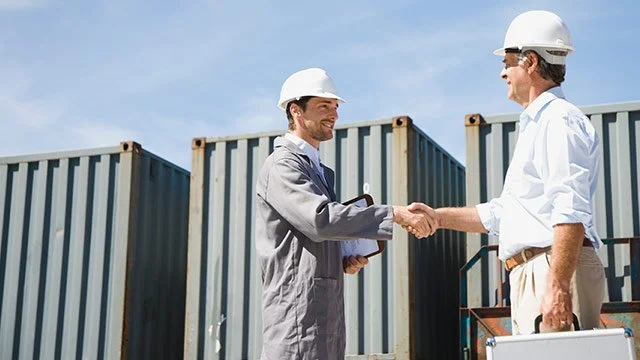 Documentation and Reporting: Maintain accurate and up-to-date contract records, including contract documents, correspondence, amendments, and related information. Prepare reports and summaries on contract status, key terms, and performance metrics for management and stakeholders.
Relationship Management: Foster positive relationships with clients, vendors, and other external parties involved in contracts. Serve as a point of contact for contract-related inquiries, clarifications, and dispute resolution.
Contract Renewals and Amendments: Coordinate contract renewals, extensions, and amendments as needed. Review and assess contract changes, negotiate terms, and update contract documentation accordingly.
Risk Management: Identify and mitigate contractual risks and liabilities. Assess potential risks associated with contract terms, financial obligations, and performance expectations, and develop strategies to minimize exposure.
Skills
Bachelor's degree in business administration, law, or a related field. A legal background is advantageous.
Proven experience in contract administration, negotiation, and management.
Strong knowledge of contract law, legal terminology, and contract best practices.
Excellent communication and interpersonal skills for effective stakeholder management.
Attention to detail and strong analytical skills to review and interpret contract terms accurately.
Proficiency in contract management software or tools.
Familiarity with relevant legal and regulatory frameworks.
Ability to work independently, prioritize tasks, and meet deadlines.
Job Details
Job Location Dubai, United Arab Emirates
Company Industry Facilities & Property Management
Company Type Employer (Private Sector)
Job Role Maintenance, Repair, and Technician
Employment Type Full Time Employee
Monthly Salary Range Unspecified
Number of Vacancies 1
Preferred Candidate
Years of Experience Min: 3 Max: 4
Degree Bachelor's degree / higher diploma