Job Description
Key Responsibilities:
Performs various manual labor tasks in the production line operations and other duties related to production of paints.
Key Tasks:
Performs loading and unloading of raw materials.
Prepares raw materials as per batch cards.
Charging of the raw materials in tanks.
Operating the various production machineries.
Liaising with quality control for final paint adjustments.
Filling of the approved products.
Ensuring all housekeeping is in accordance with Hempel best practice.
To ensure adherence to company policies and procedures.
To ensure that a safe and healthy work environment exists by adhering to company health, safety and environment policies.
Shall perform other related jobs/ tasks as required.\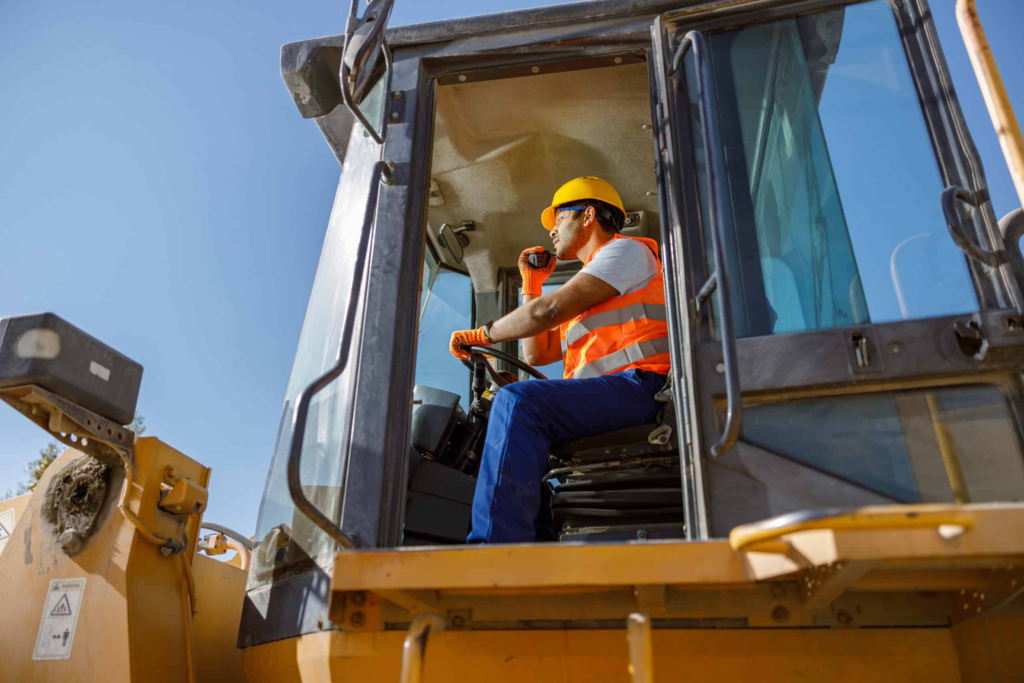 Key Success Criteria's / KPIs
Meet litre per manhour set by the Management.
100% compliance on usage of PPE during work.
Ensure zero accident related to work.
Maintain good housekeeping in work place, including machineries.
Work Relations
Operationally reporting to Production Supervisor and functionally reporting to Factory Manager.
المهام الرئيسية
القيام بتحميل وتفريغ المواد الخام.
تحضير المواد الخام حسب بطاقات الدُفعات.
شحن المواد الخام في الخزانات.
تشغيل آلات الإنتاج المختلفة.
التنسيق مع مراقبة الجودة لتعديلات الطلاء النهائية.
تعبئة المنتجات المعتمدة.
التأكد من أن جميع أعمال التدبير تتوافق مع Hempel
ضمان الالتزام بسياسات الشركة وإجراءاتها.
ضمان وجود بيئة عمل آمنة وصحية من خلال الالتزام بسياسات الشركة المتعلقة بالصحة والسلامة والبيئة.
يجب أداء الوظائف / المهام الأخرى ذات الصلة كما هو مطلوب.
معايير النجاح الرئيسية / مؤشرات الأداء الرئيسية
لقاء لكل أسبوع محدد من قبل الإدارة.
الامتثال بنسبة 100٪ لاستخدام معدات الوقاية الشخصية أثناء العمل. • ضمان عدم وجود حوادث تتعلق بالعمل.
الحفاظ على النظافة في مكان العمل ، بما في ذلك الآلات.
علاقات العمل
تقديم التقارير من الناحية التشغيلية إلى "مشرف الإنتاج" وتقديم التقارير وظيفيا إلى "مدير المصنع".
Skills
Required education, experience and job-related skills:
At least High School Graduate
Minimum 3 years experience in a Paint Factory/ Chemical company.
Certified Fire Fighter and First Aider
Knowledge in Forklift driving.
General behavioral competencies most relevant for the job
Basic knowledge in reading and writing.
Experience in handling chemicals.
Physically strong.
Ability to follow oral and written instructions. • Ability to work in a team setting.
Ability to stand for prolonged periods of time. • Physical stamina and endurance.
التعليم والخبرة والمهارات المطلوبة المتعلقة بالعمل
ما لا يقل عن الثانوية العامة
خبرة لا تقل عن 3 سنوات في مصنع دهانات / شركة كيميائية.
إطفاء معتمد ومسعف أول
المعرفة في قيادة الرافعة الشوكية.
الكفاءات السلوكية العامة الأكثر صلة بالوظيفة
المعرفة الأساسية في القراءة والكتابة.
خبرة في التعامل مع المواد الكيميائية.
قوي جسديا.
القدرة على اتباع التعليمات الشفوية والمكتوبة.
القدرة على العمل ضمن فريق.
القدرة على الوقوف لفترات طويلة من الزمن.
القدرة على التحمل البدني والتحمل.
Job Details
Job Location Sharjah, United Arab Emirates
Company Industry Industrial Production
Company Type Employer (Private Sector)
Job Role Manufacturing
Employment Type Full Time Employee
Monthly Salary Range Unspecified
Number of Vacancies Unspecified
Preferred Candidate
Career Level Mid Career
Years of Experience Min: 3