Job Description
We are seeking a highly skilled and experienced Penetration Tester to join our organization and contribute to our information security efforts. As a Penetration Tester, you will be responsible for identifying vulnerabilities and weaknesses in our systems, applications, and networks, and providing recommendations to enhance their security posture. Your expertise will be critical in ensuring the integrity and confidentiality of our sensitive data and protecting us from potential cyber threats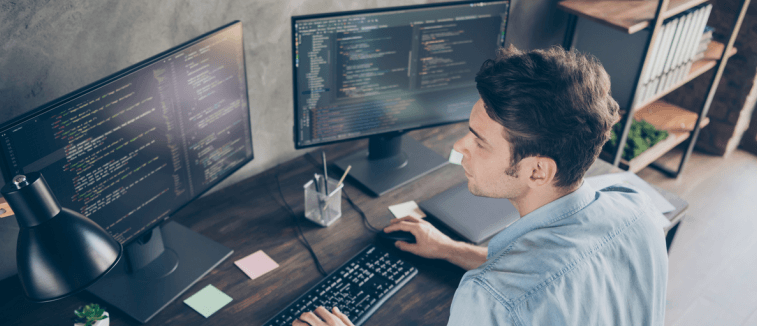 .
Responsibilities:
Conduct comprehensive penetration testing on our systems, networks, and applications to identify vulnerabilities and potential security weaknesses.
Develop and execute penetration testing plans, methodologies, and tools, adhering to industry best practices and regulatory requirements.
Utilize both manual and automated techniques to identify and exploit security vulnerabilities.
Document and report findings, including detailed analysis of vulnerabilities, recommended remediation steps, and potential impact of identified issues.
Collaborate with cross-functional teams, including developers, system administrators, and network engineers, to assist in vulnerability remediation and implementation of effective security controls.
Stay up-to-date with the latest trends and techniques in penetration testing and information security, and provide recommendations for improving our security posture.
Conduct security awareness training and knowledge sharing sessions to enhance the overall security awareness of the organization.
Qualifications:
Bachelor's degree in Computer Science, Information Security, or a related field (equivalent experience will be considered).
Proven experience working as a Penetration Tester or Ethical Hacker, with a strong track record of successful penetration testing engagements.
In-depth knowledge of penetration testing methodologies, tools, and frameworks (e.g., OWASP, NIST, MITRE ATT&CK).
Familiarity with common operating systems, network protocols, and web application technologies.
Strong understanding of secure coding practices, common security vulnerabilities, and threat modeling.
Proficiency in using various penetration testing tools, such as Metasploit, Burp Suite, Nmap, Wireshark, and vulnerability scanners.
Experience in conducting both internal and external penetration testing engagements.
Knowledge of regulatory standards and frameworks, such as PCI DSS, HIPAA, ISO 27001, and GDPR.
Excellent analytical and problem-solving skills, with the ability to think creatively to identify potential vulnerabilities.
Effective written and verbal communication skills, with the ability to articulate technical concepts to non-technical stakeholders.
Professional certifications such as Offensive Security Certified Professional (OSCP), Certified Ethical Hacker (CEH), or GIAC Penetration Tester (GPEN) are highly desirable.
Skills
Desired Skills:
Familiarity with cloud computing platforms and security considerations (e.g., AWS, Azure, GCP).
Experience in conducting mobile application penetration testing.
Knowledge of secure development practices and secure software development life cycle (SDLC).
Understanding of network and web application firewall technologies and their configuration.
Familiarity with scripting or programming languages (e.g., Python, Ruby, PowerShell) for automation and tool development.
Experience with social engineering techniques and physical security assessments.
Ability to work effectively both independently and as part of a team, with strong project management skills.
Job Details
Job LocationAjman, United Arab EmiratesCompany IndustryInstallation & Technical ServicesCompany TypeEmployer (Private Sector)Job RoleInformation TechnologyEmployment TypeFull Time EmployeeMonthly Salary Range$1,000 – $1,500Number of Vacancies2
Preferred Candidate
Years of Experience Min: 2 Max: 20Residence Location Ajman, United Arab Emirates ; Sharjah, United Arab Emirates Gender Male Degree High school or equivalent Age Min: 18 Max: 60