Job Description
Receptionist "Rockstar" at InnerFight is a crucial component of gym operations. You are the face of the Gym and the first point of contact for new and existing clients. Under the supervision of your line manager, you are specifically manning the reception desk on a shift basis for the duration of your shift.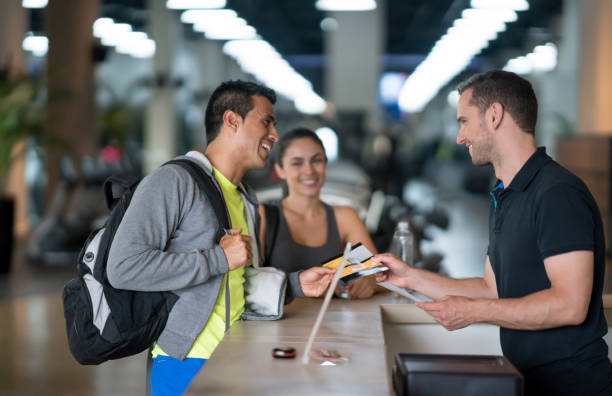 JOB REQUIREMENTS
Fulfill opening/closing gym responsibilities as per the company guidelines.
Executes all reception duties associated with the front desk, including but not limited to the booking system (Mindbody), collection of money and processing financial transactions, invoicing, assisting with all forms of guest and member inquiries, providing information about our programs and packages, converting leads into sales
Both in person, by phone, and in writing.
Prepares and ensures the customer profiles are completed and up to date, including,
Responsible for receiving and updating Mindbody profiles, Waivers, and BCA Reports.
Receives incoming goods and products from suppliers ensuring the invoices and deliveries are aligned.
Manage and upsell products and services that are available to guests and members.
Achieve monthly sales targets.
Manage and ensure the Gym is always clean and tidy by completing the daily cleaning daily checklist as per company policy.
Assist the organisation and facilitate community events throughout the year while encouraging participation.
Attend InnerFight or other community events outside of the Gym as an ambassador for the brand.
Communicate any feedback and findings to Management for further business improvement.
Be present at all maximum impact and monthly meetings.
Participate in all staff training sessions.
Maintain a good fitness level and promote a healthy lifestyle in line with the company's brand and values.
Fulfill all marketing and communication requirements in line with the company's
Marketing and communication policies.
Whenever on duty, you are appropriately uniformed and groomed.
Perform any other duties that are requested by Management from time to time.
Skills
Qualifications that have been obtained in written and spoken English.
Knowledge of Profile Management Software, MindBody
Vocational qualifications in Reception or Administrative work.
3+ years of previous work experience in reception and administrative roles.
Job Details
Job LocationDubai, United Arab EmiratesCompany IndustrySports & Outdoor ActivitiesCompany TypeEmployer (Private Sector)Job RoleAdministrationEmployment TypeFull Time EmployeeMonthly Salary Range$1,000 – $1,500Number of Vacancies1
Preferred Candidate
Residence Location Dubai, United Arab Emirates