Commis I – Pastry for Conrad Dubai affects every Guest experience through food production and food presentation at our restaurants, bars, through room service, banquets, and in-hotel cafes.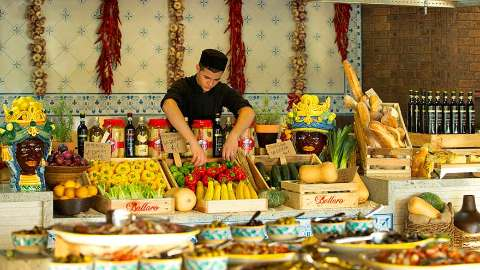 What will I be doing?
As a Commis I – Pastry working for Conrad Dubai, you will be responsible for upholding the highest quality standards for the food and beverage operations inside of our restaurants, bars, banquets facilities, in-hotel cafes, and to fulfill room service requests. You will work with your Team Members to deliver a high quality service experience that exceeds customer expectations through the following tasks:
Ensure consistent great food production, in line with the high quality standards expected by Hilton
Perform tasks within a timely manner
Contribute to Kitchen revenue through effective food cost control
Provide support to the Kitchen brigade
Meet all health and hygiene requirements
What are we looking for?
Commis I – Pastry serving Conrad Dubai is always working on behalf of our Guests and working with other Team Members. To successfully fill this role, you should maintain the attitude, behaviours, skills, and values that follow:
To maintain a high customer service focus by approaching your job with customers always in mind
To have a positive impact, taking personal responsibility and initiative To resolve issues, always clearly communicating with both customers and colleagues
To be motivated and committed, approaching all tasks with enthusiasm and seizing opportunities To learn skills and knowledge in order To improve your personal performance
To be flexible, responding quickly and positively To changing requirements
To maintain high team focus by showing co-operation and support To colleagues in pursuit of the department goals
What will it be like to work for Conrad Hotels & Resorts?
Conrad Hotels & Resorts combines contemporary design, sophisticated amenities and personalized service. Conrad's guest service is instinctive, discreet and enhanced by innovation to provide exceptional travel experiences all over the world. And, our amazing Team Members are at the heart of it all job