Job details
Salary
AED2,500 – AED3,000 a month
Job Type
Full-time
The right Waiter/Waitress uplifts the dining experience for customers. We are looking for someone who will have the patience, personality, and perseverance to thrive in this role.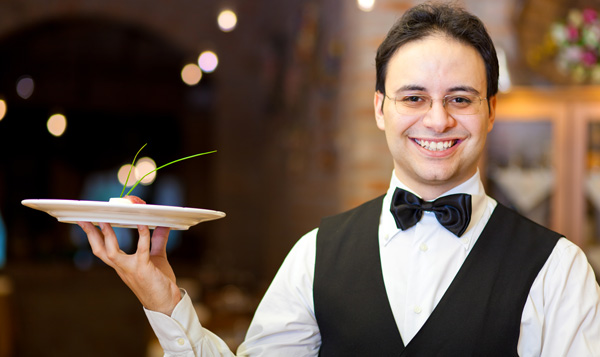 Waiter/Waitress responsibilities include greeting and serving customers, providing detailed information on menus, multi-tasking various front-of-the-house duties and collecting the bill. If you can perform well in fast-paced environments, we'd like to meet you. To be a successful Waiter or Waitress, you should be polite with our customers and make sure they enjoy their meals. You should also be a team player and be able to effectively communicate with our Kitchen Staff to make sure orders are accurate and delivered promptly.
Waiter/Waitress duties require working in shifts and during weekends and holidays.
Ultimately, it is the duty of our Waiters/Waitresses to provide an excellent overall dining experience for our guests.
A Waiter/Waitress ensures a great dining experience for guests through attentiveness and excellent customer service. They provide detailed menu information and multi-task with various front-of-the-house duties, including collecting payment.
The duties and responsibilities of a Waiter/Waitress include welcoming and seating guests, taking guest orders, communicating them effectively to the kitchen and in addition, memorizing the menu and offering recommendations to upsell appetizers, desserts, or drinks.
A good Waiter/Waitress will have a friendly and patient personality. They must make quick decisions and have great interpersonal skills. Attention to detail and excellent multitasking skills are important.
Waiters/Waitresses frequently work with other servers and maintain positive interactions with guests daily. They can report to a Shift Leader or various levels of management depending on the dining outlet.
Job Responsibilities
· Greet and escort customers to their tables
· Present menu and provide detailed information when asked (e.g. about portions, ingredients or potential food allergies)
· Should be aware of the QR codes and order taking procedure, he or she must be able to educate the guest the same
· Host or hostess Should have awareness about the allergens and allergies and must be able to educate the guest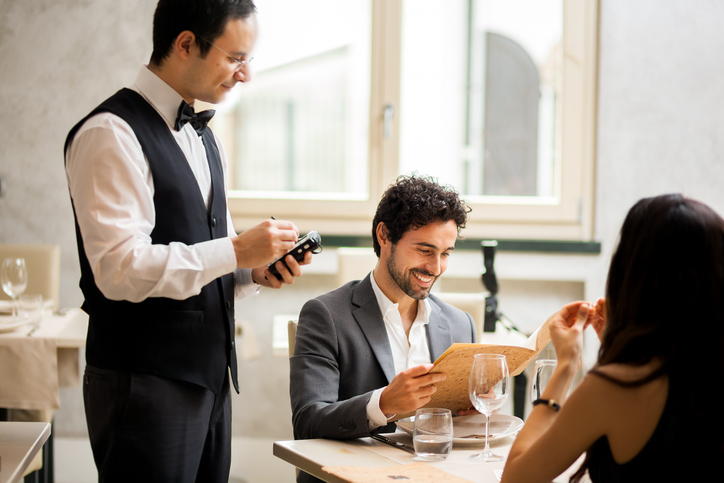 · Prepare tables by setting up linens, silverware, and glasses
· Inform customers about the day's specials
· Offer menu recommendations upon request
· Up-sell additional products when appropriate
· Take accurate food and drinks orders, using a POS ordering software, order slips
· Communicate order details to the Kitchen Staff
· Serve food and drink orders
· Check dishes and kitchenware for cleanliness and presentation and report any problems
· Arrange table settings and maintain a tidy dining area
Job Description – Waiter/ Waitress
· Deliver checks and collect bill payments
· Carry dirty plates, glasses, and silverware to kitchen for cleaning
· Meet with restaurant staff to review daily specials, changes on the menu and service specifications for reservations (e.g., parties)
· Follow all relevant health department regulations
· Provide excellent customer service to guests
· Liable to follow all the personal hygiene measures
· Liable to maintain a safe working atmosphere
· He or she should be obliged to adhere all the company policies and procedures
· Liable to maintain all legal procedures and to report any illegal practices witnessed
· Responsible for all inventories of Café, which includes the assets
· Responsible for the cleanliness of the workplace
Interested candidate can share their resume on [email protected] with subject line "Applying for the position of Waiter/Waitress"
Job Type: Full-time
Salary: AED2,500.00 – AED3,000.00 per month
Ability to commute/relocate:
Dubai: Reliably commute or planning to relocate before starting work (Required)
Experience:
server: 1 year (Preferred)