Job details
Job Type
Full-time
Permanent
Overview:
The First Group Collection portfolio of six operational hotels is renowned for its world-class service and cutting-edge amenities designed to ease guests into their stay. The First Collection at JVC opened in September 2021 and is the first branded and managed hotel under the group. Grand Heights Hotel Apartments, offers comfortable studios and one-bedroom apartments in the heart of the city The First collection of Business Bay opened in July 2022. Bringing to the market a range of franchised properties, the group also manages TRYP by Wyndham Dubai and Wyndham Dubai Marina, which are franchises of the Wyndham Group. While Citadines Metro Central Dubai offers hotel apartments in a prime location and is a franchise of The Ascott Limited.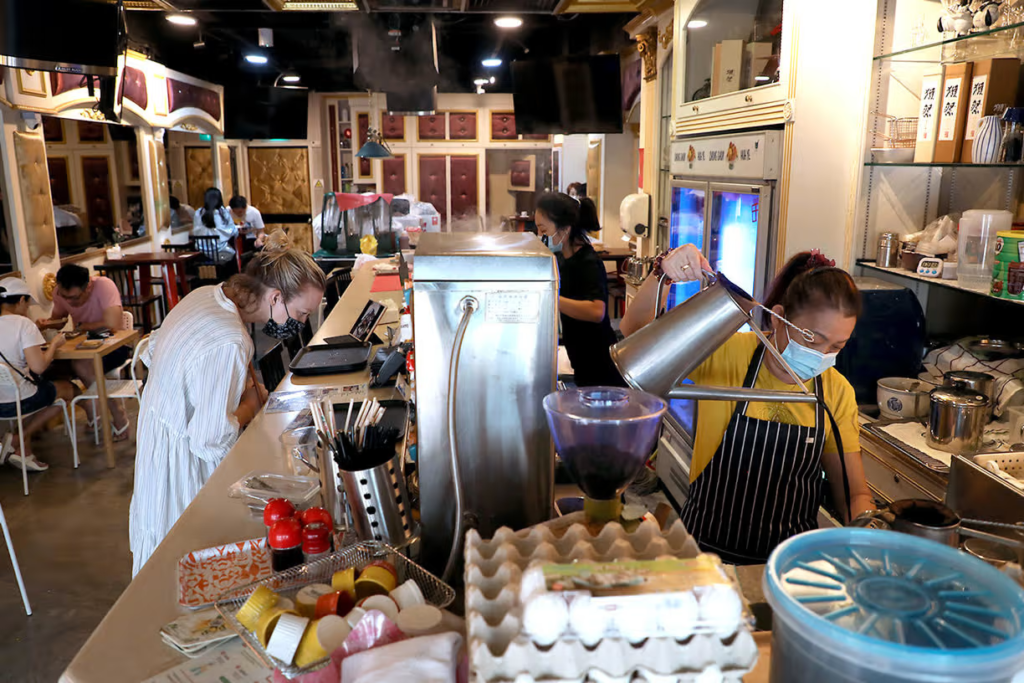 The First Group Collection restaurants offer exceptional and original dining experiences that focus on creating unique lifestyle-driven dining concepts with a strong emphasis on quality and affordability. The rapidly growing portfolio of restaurants, cafes and bars feature a dynamic mix of homegrown brands and recognised international franchises, including MasterChef, the TV Experience – the world's first restaurant based on the global TV phenomenon. With an emphasis on social dining, this exciting restaurant portfolio is helping establish the collection of upscale and upper-midscale hotels among Dubai's hottest gastronomic and lifestyle destinations. With ambitious growth plans in the years ahead, The First Group Collection will be opening numerous upper scale hotels and a series of dining concepts throughout Dubai.
Job Description:
Responsible for doing all preparations before and during the service like preparing tables and polish cutlery.
Keeping track of the stock and supplies in the restaurant and communicating where there might be a shortage like linen, glasswork etc.
Have an extensive knowledge of the menus and other F&B outlets.
Serving in either conference rooms or other F&B outlets if required.
Taking orders from the guests, explaining menu and advising the guest on their decision making.
Liaising with management for advice if required.
Communicating with the kitchen about the orders and being very clear about special wishes of guests.
Consistently upselling of food and beverages and making guests aware of the promotions.
To be aware about the items availabilities.
If necessary preparing orders like drinks and preparing snacks and breads.
Serving at parties and reception if required.
Dealing with the payments and doing closure paperwork if required.
Serving the guests with all F&B requirements during their stay in an attentive and efficient way.
Taking reservations, in co-orporation with the supervisor and hostess/host if necessary because of special requests of the guest.
Responsible for cleaning tasks during and after service.
Making sure that all the guest areas look immaculate.
Attending departmental meetings if required.
Taking feedback from the guests and notifying management about it.
Sharing ideas for improvement.
Know the software in the F&B outlets to be able to put in the orders.
Ensuring the guests receive what they ordered, guest satisfaction is key at all times.
Desired Skill & Expertise:
A minimum of 2+ years experience is essential.
Preferably experienced in high volume F&B operations.
Maintains great customer service to all guests.
Planning and organising tasks, people and supplies.
Excellent interpersonal and communication skills.
Quantified experience in food safety and hygiene.
Advanced customer service skills.