Job Description
Job Number 23108903 Job Category Food and Beverage & Culinary Location Le Royal Méridien Abu Dhabi, 113 Khalifa Street, Abu Dhabi, United Arab Emirates, United Arab Emirates VIEW ON MAP Schedule Full-Time Located Remotely? N Relocation? N Position Type Management JOB SUMMARY Responsible for bar/lounge daily shift operations and supervision of staff. Position assists with promoting the lounge, menu planning, maintains standards, assists servers on the floor during peak periods and manages property liquor inventories and controls. Strives to ensure guest and employee satisfaction while maintaining the operating budget. Accountable for enforcing all legal obligations professionally and consistently. Determines training needed to accomplish goals, then implements plan. Strengthens the food and beverage/culinary team by assisting in other outlets when needed. CANDIDATE PROFILE Education and Experience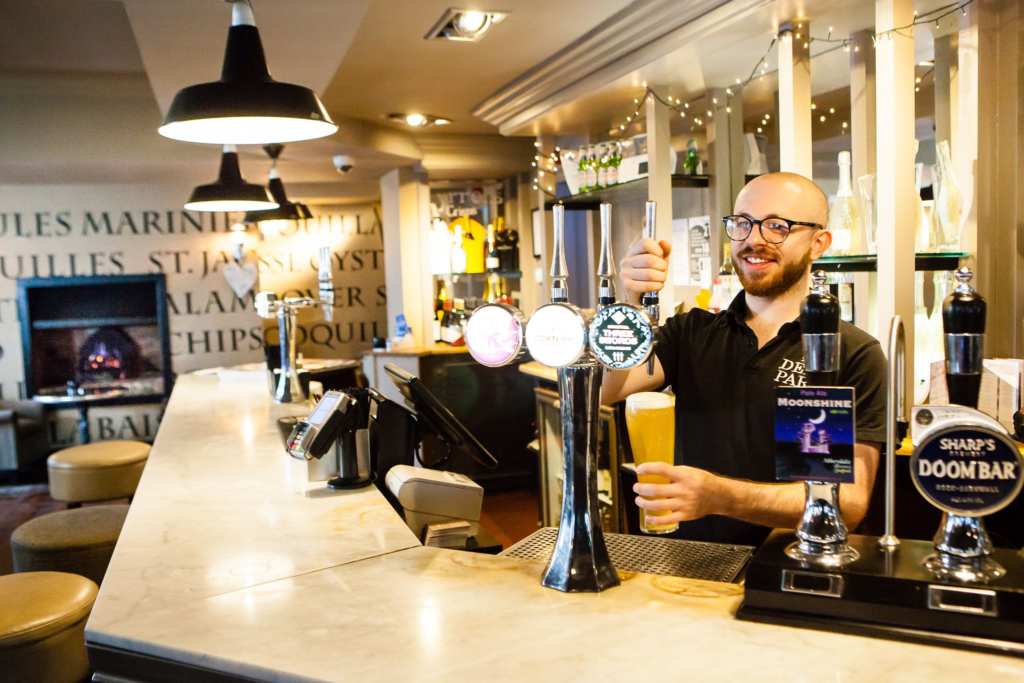 • High school diploma or GED; 4 years experience in the food and beverage, culinary, or related professional area. OR
• 2-year degree from an accredited university in Food Service Management, Hotel and Restaurant Management, Hospitality, Business Administration, or related major; 2 years experience in the food and beverage, culinary, or related professional area. CORE WORK ACTIVITIES Managing Bar/Lounge Operations
• Implements agreed upon beverage policy and procedures throughout the property.
• Manages in compliance with all local, state and Federal beverage and liquor laws.
• Understands beverage control including days on hand, perpetual inventory, bar pars, portion control, costs controls, beverage potentials, mix of sales analysis for beverage, issue & returns, food standards, and period end inventory.
• Monitors adherence to all liquor control policies and procedures.
• Attends pre- and post-convention meetings as needed to understand group needs
• Comprehends budgets, operating statements and payroll progress reports as needed to assist in the financial management of department.
• Participates in the management of department's controllable expenses to achieve or exceed budgeted goals.
• Manages to achieve or exceed budgeted goals.
• Ensures compliance with all Bar/Lounge policies, standards and procedures.
• Maintains food handling and sanitation standards.
• Manages inventories according to budget and business levels.
• Assists with developing menus and promotions as necessary. Leading Bar/Lounge Team
• Trains staff on liquor control policies and procedures.
• Supervises staffing levels to ensure that guest service, operational needs and financial objectives are met.
• Ensures employees understand expectations and parameters.
• Communicates critical information to the Bar/Lounge staff regarding each event. Ensuring Exceptional Customer Service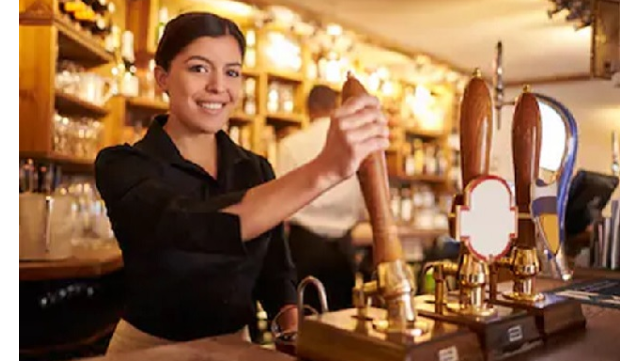 • Provides excellent customer service.
• Interacts with guests to obtain feedback on product quality and service levels.
• Responds effectively to guest problems and complaints. • Empowers employees to provide excellent customer service.
• Emphasizes guest satisfaction during all departmental meetings and focuses on continuous improvement.
• Provides feedback to individuals in an effort to improve service performance.
• Reviews comment cards and guest satisfaction results with employees. Managing Human Resource Activities
• Supports a departmental orientation program for employees to receive the appropriate new hire training to successfully perform their job.
• Participates in the development and implementation of corrective action plans. Marriott International is an equal opportunity employer. We believe in hiring a diverse workforce and sustaining an inclusive, people-first culture. We are committed to non-discrimination on any protected basis, such as disability and veteran status, or any other basis covered under applicable law. At Le Méridien, we believe in helping guests unlock the unexpected and engaging experiences each destination has to offer. Our guests are curious and creative, cosmopolitan, culture seekers that appreciate sophisticated, timeless service. We provide original, chic and memorable service and experiences that inspire guests to unlock the destination. We're looking for curious, creative and well-informed people to join our team. If you appreciate connecting with like-minded guests and have a deep desire to create unexpected experiences, we invite you to explore career opportunities with Le Méridien.
Job Details
Job Location Abu Dhabi, United Arab Emirates Company Industry Other Business Support Services Company Type Employer (Private Sector)Employment Type Unspecified Monthly Salary Range Unspecified Number of Vacancies Unspecified