Job Description
Assistant Clinical Instructor – College of Dentistry
The College of Dentistry, Ajman University, has an opening for the position of Assistant Clinical Instructor.
QUALIFICATIONS & EXPERIENCE:
A holder of Bachelor Degree in the related field from a reputed University with a minimum of 2-3 years' experience.
Teaching experience that is directly related to the duties and responsibilities specified.
Ability to demonstrate strong communication skills, adequate English proficiency, and ability to use software packages and engage with the latest learning/teaching tools.
Holding an active practice license in UAE (MOH/DHA/ DOH).
ESSENTIAL DUTIES & RESPONSIBILITIES:
Provides support to the faculty/instructor to ensure a safe and stimulating educational environment;
Assists the faculty/instructor in planning, preparation and implementation of daily teaching /learning activities;
Assists the faculty in planning, preparing, and developing various teaching aids for use in the classroom;
Plans, prepares, and develops various teaching aids for use in classroom, including activity sheets, drawings, and similar handouts;
Presents subject matter to students, under the guidance of a faculty member, utilizing a variety of methods including discussions and role-playing;
Assists students, individually or in groups, with lesson assignments to present or reinforce learning concepts;
Help students and researchers in the college in conducting experiments, research, and projects;
Assist faculty in activities related to student advising;
May participate in the recruitment of volunteers, as appropriate to the area of operation;
Participate within Community Engagement services;
Performs miscellaneous job-related duties as assigned.
KNOWLEDGE & SKILLS:
Ability to communicate effectively, both orally and in writing.
Ability to understand and follow specific instructions and procedures.
Ability to provide activities for students that encourage learning abilities.
Supervisory skills.
Ability to provide a supportive and caring environment for students.
Skill in preparing instructional aids and plans.
Ability to update and develop professionally through further education and training.
Ability to work as a team player.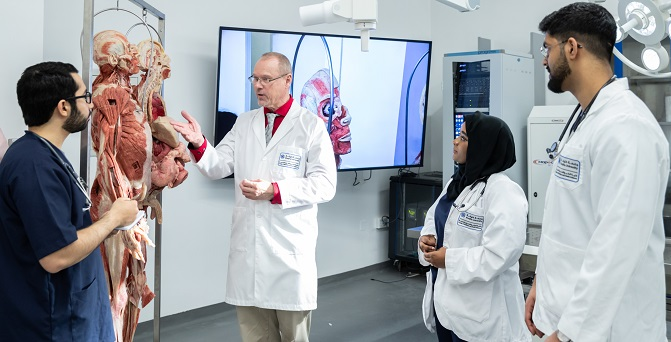 Job Details
Job Location Ajman, United Arab Emirates Company Industry Other Business Support Services Company Type Unspecified Employment Type Unspecified Monthly Salary Range Unspecified Number of Vacancies Unspecified