Job Description
Black & Grey HR is on the lookout for a Nursery Receptionist who can bring a touch of fun and creativity to a British curriculum nursery based in upcoming sunny side of Dubai, UAE. Our client want someone who not only excels in administrative support but also has a genuine love for kids and possesses a fantastic sense of humor that children adore. Join our clients positively charged nursery culture and be a part of creating a joyful and nurturing environment for little ones.
<br />
<br />- Be the maestro of communication, fostering high-quality connections within the nursery community.
<br />- Guard the vault and don't let kids escape. – Championing data protection policies and ensuring the security of passwords and confidential files.
<br />- Embrace nursery policies wholeheartedly and let them guide your actions.
<br />- Be the gatekeeper of admission information, delighting parents with relevant documents and details.
<br />- Take charge of the complete admission process, from initiation to culmination.
<br />- Capture the magic of every child and parent by meticulously registering their details in Student Information List.
<br />- Embark on a personal journey with prospective parents, guiding them through the admission process with warmth and care.
<br />- Become the administrative superstar for nursery manager—handling phone calls, emails, faxes, appointments, correspondence, and paperwork like a pro.
<br />- Ensure IT systems stay safe and sound by backing them up in accordance with operating procedures and data regulations.
<br />- Own the reception area with pride, creating an inviting space that sets the stage for laughter and joy.
<br />- Dial up your customer service skills to superhero levels, attending to phone calls and written inquiries with a touch of enchantment, all in line with company policy.
<br />- Master the art of fulfilling parent requests with grace and finesse, making their needs top priority.
<br />- Take parents on a magical journey, booking nursery tours and updating our diary with their bookings and appointments.
<br />- Keep nursery uniforms in tip-top shape, maintaining an inventory that is easily accessible and always on point.
<br />- Take on the mission of fee collection, contacting parents and updating registers with finesse and accuracy.
<br />- Step into the role of a meeting virtuoso, orchestrating harmonious gatherings between parents and teachers, capturing the magic of these moments in accurate minutes that you distribute.
<br />
<br />Requirements- Unleash your proven receptionist prowess, dazzling with your previous experience in a similar role.
<br />- Let your passion shine through with a Bachelor's degree, and if you have additional certification in Office Management, that's an extra sprinkle of stardust.
<br />- Show off your wizardry in the Microsoft Office Suite, wielding its tools with ease.
<br />- Be hands-on with office equipment, turning everyday objects into instruments of productivity.
<br />- Embody professionalism and charm, captivating all with your attitude and appearance.
<br />- Weave words like a wordsmith, possessing outstanding written and verbal communication skills.
<br />- Be a resourceful problem-solver, always one step ahead when challenges arise.
<br />- Exhibit organizational skills that would make even Mary Poppins envious.
<br />- Embrace the art of multitasking and time management, effortlessly juggling tasks and prioritizing with finesse.
<br />- Wear your customer service cape with pride, possessing an attitude that puts a smile on everyone's face.
<br />
<br />Benefits- Enjoy salary plus a range of delightful benefits that will leave you grinning from ear to ear.
<br />
<br />
Skills
– Unleash your proven receptionist prowess, dazzling with your previous experience in a similar role.
– Let your passion shine through with a Bachelor's degree, and if you have additional certification in Office Management, that's an extra sprinkle of stardust.
– Show off your wizardry in the Microsoft Office Suite, wielding its tools with ease.
– Be hands-on with office equipment, turning everyday objects into instruments of productivity.
– Embody professionalism and charm, captivating all with your attitude and appearance.
– Weave words like a wordsmith, possessing outstanding written and verbal communication skills.
– Be a resourceful problem-solver, always one step ahead when challenges arise.
– Exhibit organizational skills that would make even Mary Poppins envious.
– Embrace the art of multitasking and time management, effortlessly juggling tasks and prioritizing with finesse.
– Wear your customer service cape with pride, possessing an attitude that puts a smile on everyone's face.
Job Details
Job Location Dubai, United Arab Emirates Company Industry Primary, Prep, & Secondary School Company Type Recruitment Agency Job Role Administration Employment Type Full Time Employee Monthly Salary Range Unspecified Number of Vacancies1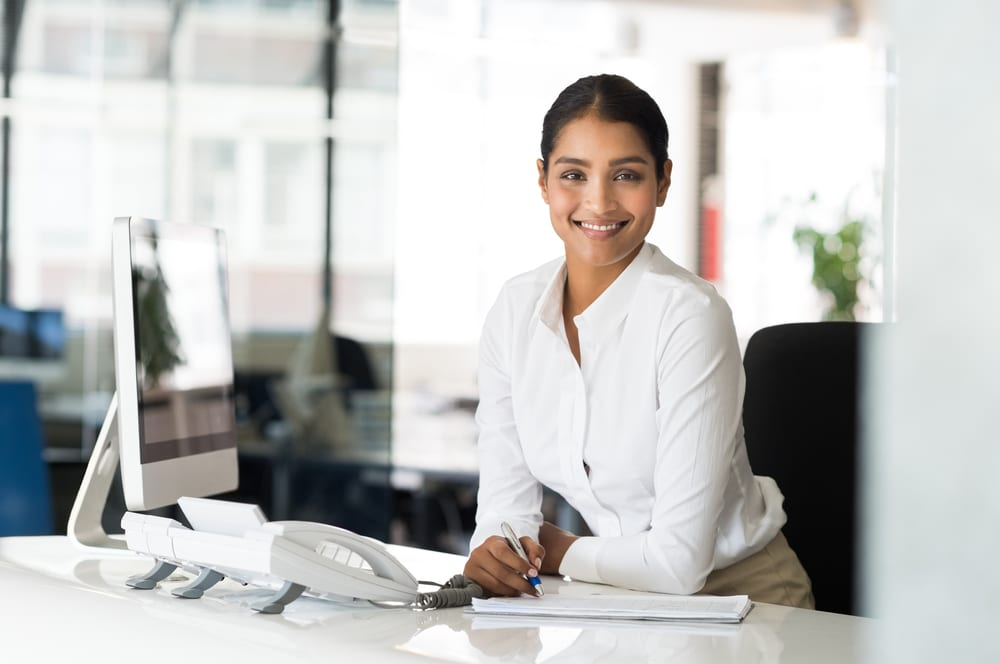 Preferred Candidate
Career Level Mid Career Years of Experience Min: 0 Max: 0AgeMin: 0 Max: 0