Job Description
Job Summary
We are looking for an Aesthetician, who will be responsible for performing a variety of non-invasive facial and body treatments designed to increase, improve, maintain and appearance of skin. Your work is to focus solely on skincare as it relates to general health and beauty. You should be well qualified to detect skin problems that may require medical attention and refer them to a dermatologist or medical professional. You will perform a wide range of services, from simple facials, exfoliations, chemical peels, microdermabrasion, moisturising treatments and pore cleansing.
As Aesthetician, you will provide exceptional services to the clients keeping their skin, face, and body healthy and attractive allowing them to enjoy an indulgent spa experience.
To ensure success you should meet revenue goals, ensure client retention, and build a solid client base.
Responsibilities :
Provide high-quality facial treatments that address skincare concerns
Advise clients and suggest treatments related to their individual needs
Perform skin assessments to identify problems and the right course of action
Welcoming clients in a warm, friendly manner, accompanying them to and from treatment rooms, and thanking them sincerely on departure
Perform face massages for therapeutic or relaxation purposes
Perform facial extraction for blackhead removal
Maintain confidentiality of client reports and notes
Ensure safety, sterilisation of equipment and sanitation procedures are followed
Provide information to clients on salon therapies, services and products
Recommend skincare products to clients
Recommend a daily routine to clients
Skills
Requirements:
Diploma in Beauty Therapy or Cosmetics from an accredited institute
At least 3 to 4 years of experience as an Aesthetician or similar role
Must have MOH Certified Licence
Must adhere to all applicable local licensing laws and regulations related to the aesthetic services provided
Able to provide consistent services and treatments
Ability to communicate effectively with clients
Deep knowledge of skincare technique
Ability to make a client feel comfortable
Ability to maintain client confidentiality
Job Details
Job Location Fujairah, United Arab Emirates Company Industry Other Healthcare Services Company Type Unspecified Job Role Beauty and Fashion Employment Type Full Time Employee Monthly Salary Range$1,000 – $1,500Number of Vacancies1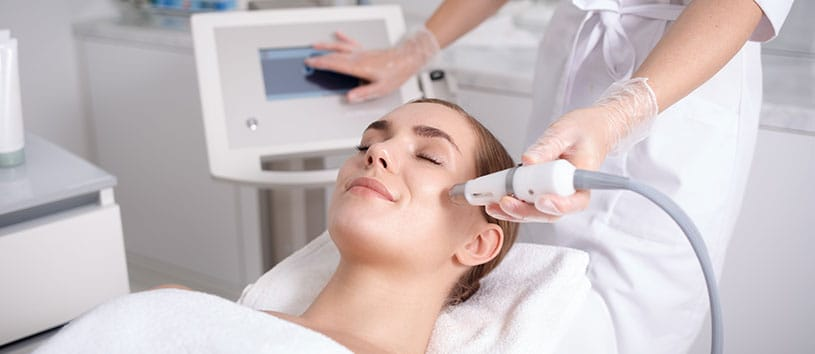 Preferred Candidate
Years of Experience Min: 3 Max: 4Residence Location Fujairah, United Arab Emirates Gender Female Degree Certification / diploma